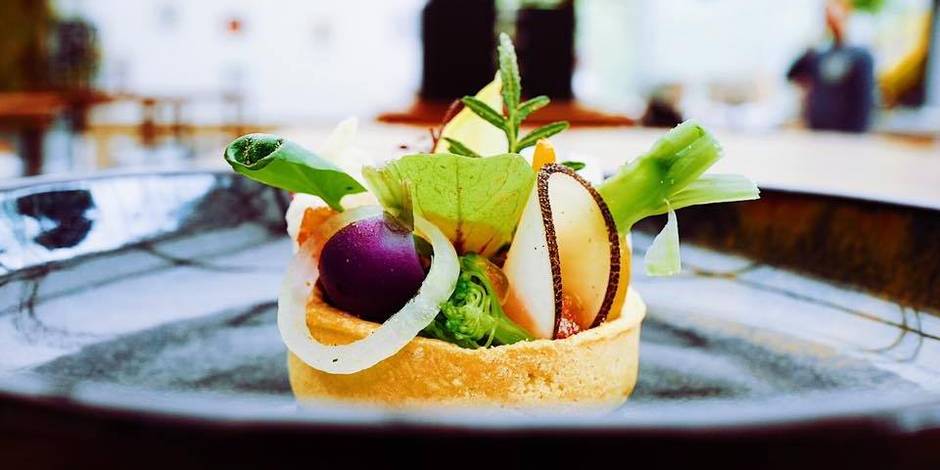 David Martin and "L'Air du Temps" compensated by Gault & Millau for the innovative vision.
Last Monday, Gault & Millau awarded its second culinary innovation awards. Any person, business or institution with an innovative vision, concept, service or product in the culinary world is eligible.
David Martin from "La Paix"* and the restaurant "L'Air du Temps" are among the nine winners. More than 70 chefs, academics, manufacturers, producers, digital geniuses, designers, … were broken down into nine sectors of innovation. "This selection is the climax of a year of hard work. In collaboration with our partners, we intend to initiate and stimulate innovation, as well as to contribute to ensuring that our Belgian gastronomy remains on the A-list", said Dries Tack, Gault & Millau Business Development Manager.
David Martin won the award for the most Innovative Culinary Entrepreneur of the Year and "L'air du Temps"** (Liernu) under Chef Sang-Hoon Degeimbre earned a prize for the innovative philosophy.
Then in the events section, the festival 'We can dance' was awarded for the special attention it pays to the culinary aspect, while Tripping Chefs was named the most innovative institution.
Proef received the first prize in the education category; Tempcontrol was deemed the most innovative product and Jong Keukengeweld had the best marketing approach.
Finally, Foodwin's initiative won the award for the best sustainable development innovation and Are They Happy won the digital award.